NEW YORK STATE OF MIND
I can't wait to experience the Writer's Digest Annual Conference in New York City this summer!
I've had the pleasure of attending the Writer's Digest Annual Conference in NYC for the past two years, and I highly recommend it. Multiple tracks offer diverse classes and lectures that will help you hone your craft, strategize your platform, consider next steps, and prepare for querying and publishing.  Keynote speakers inspire and encourage, and the famous Pitch Slam provides the opportunity to connect with agents who could be a perfect fit for your book. You will find your people here, and it is terrific!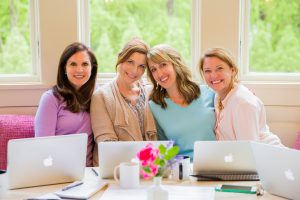 This year my scribe tribe Writing Group, Ink will be presenting a session on the ways writing groups can enrich your writing career . . . and your life! Come check us out.